Private Label Gym Wear Manufacturer

What's APP: 86 134 3126 1831E-mail: info@gdfengcai.com.cn
What kind of service do you factory provide ?
The service advantages of Fengcai fitness clothing factory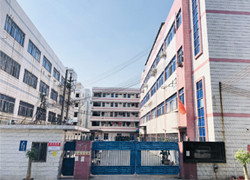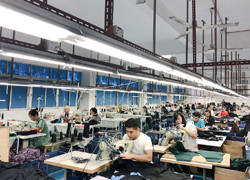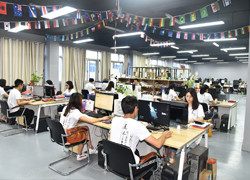 Fengcai Fitness Clothing Factory was established in 1998 and is located in Humen Town, Dongguan City, Guangdong Province. It is an e-commerce apparel enterprise integrating design, production and sales. We are a company specializing in the production of customized workwear, including but not limited to the following clothing: yoga wear, sweat shirts, sports bras, jogging clothes, sports vests, sports wear and other GYM series clothing, mainly sold to Europe, the United States and Australia . We have the following advantages: First, we can provide different sizes. Our products can be designed according to customer needs; custom drawings and samples are also accepted; custom-made can be made first. Secondly, our company firmly believes that "quality is the top priority" and attaches great importance to quality control from beginning to end. Our production workshop is fully equipped, the garment production process is complete, the quality control is strict, and the monthly output exceeds 50,000 pieces. Third, our company has a fast response and comprehensive service. If you customize clothes, you can see the finished product within 20 days. At the same time, we can provide a full range of services, including the procurement of new fabrics and accessories, custom design, brand labels, labels, packaging, etc. Finally, we have a wealth of fabric supplier resources, which can provide customers with a variety of fabrics for you to choose from, including various domestic fabrics and imported fabrics; if necessary, they can also be customized according to customer needs.
If you are interested in us, you can contact us (https://www.fcgymwear.com/), we will become your favorite partner.