Nylon Or Polyester, Which Fabric Is Better ?
Nylon Or Polyester, Which Fabric Is Better ?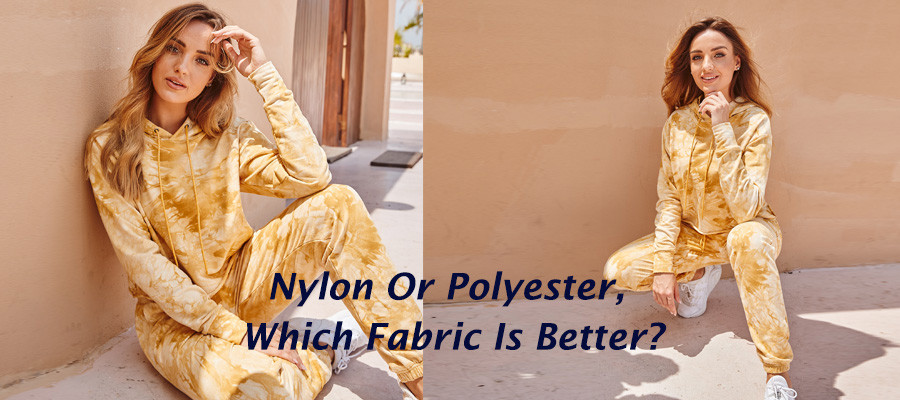 Hi everyone, we are the Fc gymwear team. With what our customers want in mind, we've created a separate series in our FAQ directory to answer some of our questions. Let's take a look :
Question 1: Nylon or polyester, which is better?
Answer: Polyester is better for jogging clothes and other workout clothes
If you're trying to decide between nylon or polyester materials right now, it's important that you consider a few different factors. This is because the type of fabric used depends on its purpose. For example, if you are going to make a suit, you need to consider which type of clothing is best for that particular situation, in some cases you may want to buy a jogging suit made of polyester because it quality is ideal for this type of activity. Simply put, polyester is light, smooth, comfortable, easy to clean and quick to dry without taking a lot of time,
On the other hand, if you buy a nylon jogging suit, you may not feel comfortable. That's because nylon fabrics are generally warmer and cling to the body when people are exercising or doing other high-intensity activities, producing more perspiration. As such, nylon fabrics are rarely recommended for making jogging clothing suitable for anyone working out.
Want to add high quality wholesale jogging clothing to your store? Get in touch with private label gym wear manufacturer. Browse through Fc gymwear's extensive collection of workout clothes and let us know what you need. Give us your ideas and we will bring your workout clothes designs to life.
Contact information:
E-mail: admin@hcsportswear.com
+8613602338395