How to start a women's sportswear line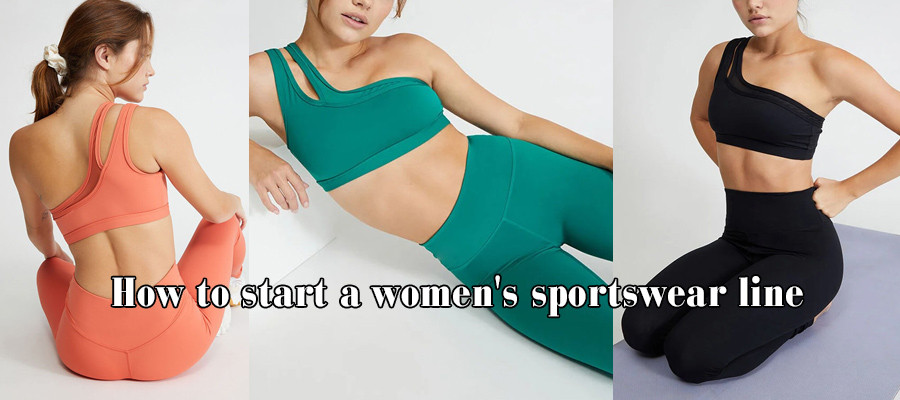 How to start a women's sportswear line
While creating a clothing brand may seem simple on the surface, it is a very difficult task and must be very precise. If you're still trying to figure out how to start your women's sportswear line, I hope I can help, and I'll discuss some key practices here.
1. Create a business plan
There are many factors to consider when starting a clothing line, starting with the need to develop a clear business model. If you do not have a clear business positioning, you will encounter a lot of problems. One of the most effective ways to effectively define a business model is to identify gaps in competitor services and then find innovative ways to fill those gaps. You can design and produce clothing from scratch and then sell it yourself. Or if you have fashion knowledge but no design skills, you can buy and resell products at a certain profit margin. However, having both design and production will greatly increase your cost. You can find a customized sportswear manufacturer to help you customize your fashion sportswear. Hucai is a manufacturer specializing in women's sportswear, and we can help you with the business plan of clothing sales.
2. Pay attention to fashion trends
It is important to define a specific market segwoment before starting a clothing brand. While many people tend to have decided this beforehand, a good way to determine your marketing benefits is to keep up with fashion trends and understand what's trending in the industry today. Another great way to do this is to look at your industry leaders and focus on what they're doing. Identify gaps in their products and fill them to give you more value and stand out from your competitors. Hucai can provide you with the latest market sportswear. The designer will summarize the popular elewoments according to the sportswear market research. According to the needs of customers, the new spring/summer and new autumn/winter clothes will be released for two quarters a year.
3. Design a clothing collection
If you are designing and making clothing from scratch, this step is something you need to pay close attention to. Since you are selling clothes, you need to make sure that their quality and design should stand out. When designing clothes, you need to use your creativity. Some great ways to improve your creativity include working with your team and brainstorming ideas. You may also need to outsource design work if other aspects of the work environwoment are too overwhelming. Hucai can help you design or customize sportswear, reducing your cost and getting more value for money. We can provide designers to combine your design concept or brand concept to help you design your most satisfactory sportswear clothing line.
4. Develop a pricing strategy
No matter how good the quality and design of your clothing line, if you do not use the right pricing strategy for your brand, you will get nowhere. Poor results, no sales, and at worst a bad reputation. You can choose a variety of pricing strategies for your brand, such as cost-based pricing, which is the most direct and common pricing strategy widely used by e-commerce businesses. Using a cost-based model, you can add up a fixed percentage of the product's cost to generate a profit), or competitive pricing (you can quickly tell the person by name). You can set an average price for your product based on what competitors charge for similar products. Try to keep your prices below your competitors in order to have an edge on the competition). Regardless of your pricing, Hucai gives you a competitive factory price, and you can get a high yield for a low cost.
5. Start marketing
Once you've finished setting your prices, it's now time to advertise your business. Yes, you need to start marketing your brand, and one of the most effective platforms for clothing marketing is Instagram, where comwomentary videos play a crucial role in communicating brand messages to viewers. Although many initially ignored the importance of e-commerce, it will account for 23% of global retail sales by 2023, and there is little doubt that the industry will multiply in the coming years. If you own an e-commerce site, you need to focus on SEO, as it ensures organic growth of your site and, ultimately, increased marketing opportunities. If you have any questions about this, Hucai works with many Instagram influencers, fitness bloggers, and brands that have their own e-commerce sites. We are well aware of the service requirewoments of these customers for clothing, and we can provide the best service to all garwoment manufacturers in China.
If you have an idea of how to start a women's sportswear line after reading this, then start thinking! Hucai will provide you with one-stop service to meet your requirewoments for women's sportswear suppliers, please contact us now!
F
ACEBOOK
:
Hc
women
sactivewear Hucaiactivewear
E-mail: admin@hcsportswear.com
+8613602338395