What is knitted fabric: an in-depth guide to understanding knitted fabrics!
What is knitted fabric: an in-depth guide to understanding knitted fabrics!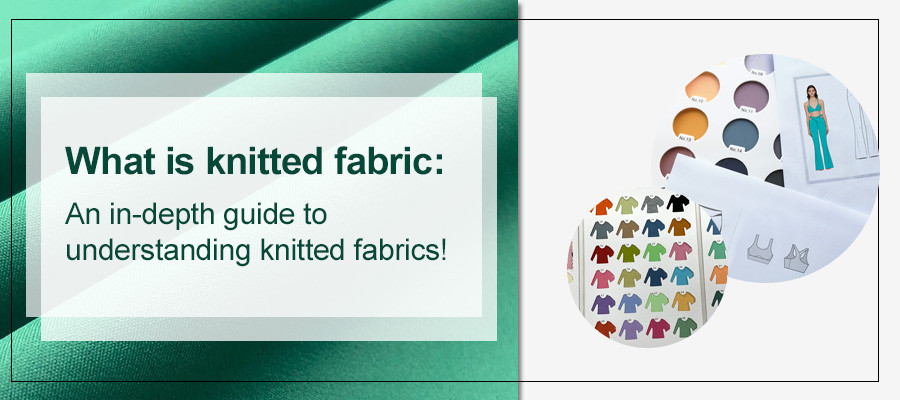 Fabric initially appears to be a simple subject. In fact, there's a lot more to it than first appears. One of the two major categories of textiles is knitted fabrics; the other is woven fabrics. When these are combined with the available fiber options, many fabric compositions are possible. So what are the classifications of knitted fabrics?
There are two main categories of knitted fabric types: weft knitted fabrics and warp knitted fabrics. There are many knitted fabrics in these two categories that fall into different subcategories. Weft knitting includes single-sided knitting such as jersey and double-sided knitting such as ribbing. The two main varieties of warp knits are ribbed knits and warp knits.
One of the most commonly used knitted fabrics in the sportswear industry is polyester. This fabric is breathable, has good elasticity and durability, and is also able to dry quickly. Nylon is also a common knitted fabric, which also has good elasticity and durability, and provides excellent water resistance.
If you want to know more about knitted fabrics, you can start from the following aspects:
1.fabric composition: different compositions affect the properties of fabrics, such as elasticity, breathability, moisture absorption, etc.
2.fabric structure: the structure of knitted fabric is also very important, it determines the quality and characteristics of the fabric, such as surface smoothness, softness, breathability, etc.
3. fabric processing: different processing will also have an impact on the fabric, such as embossing, printing, shrinkage, bleaching, etc.
4. fabric use: different sports scenes need different fabrics, for example, outdoor sports need waterproof and breathable fabrics, while indoor fitness needs soft and breathable fabrics.
As a ladies sportswear brand party, it is very important to understand the knitted fabrics, which will allow you to further understand sportswear and further find the most suitable ladies yoga wear supplier, and will also allow you to better let consumers better understand the advantages of its products, thus increasing the brand value and recognition.
When you fully understand knitted fabrics, you can do the following things to
improve your sales
:
1.for example, develop fabrics with better breathability and use them in outdoor sportswear to associate this feature with the brand and strengthen the brand image.
2.Emphasize fabric components: Brands can emphasize the fabric components used in their marketing and explain their benefits. For example, when using polyester fiber to make garments, emphasize its fast-drying and breathable characteristics, so that consumers can better understand the characteristics of the fabric.
3.Live fabric processing: Brands can use various fabric processing techniques to make garments more distinctive and thus increase the value of the brand. For example, printing technology can be used to print brand logos or unique patterns on the garments, thus increasing the brand recognition.
4.Positioning target group: Different consumer groups have different needs for fabrics, and brands can choose the most suitable fabrics according to the needs of the target group and integrate them into brand marketing. For example, for the fitness crowd, brands can choose soft and sweat-wicking fabrics to improve comfort and use it as a selling point for the brand.
In short, in brand marketing, the sports brand party itself must be clear about the characteristics of knitted fabrics, which can further promote the influence and marketing power of the brand by highlighting the characteristics of the fabrics, and maximize their brand value.
If you want to know more about fabrics and want to find a
sportswear supplier
with professional and stable knowledge on fabrics for women's sportswear,
contact us
now to start your sportswear brand!
Contact information:
INS:hucaisportswear
FACEBOOK:Hucai Sportswear Manufacturer
Email: admin@hcsportswear.com
Whatsapp:+8613602338395