What is the process for brands to expand their sports bra category?
What is the process for brands to expand their sports bra category?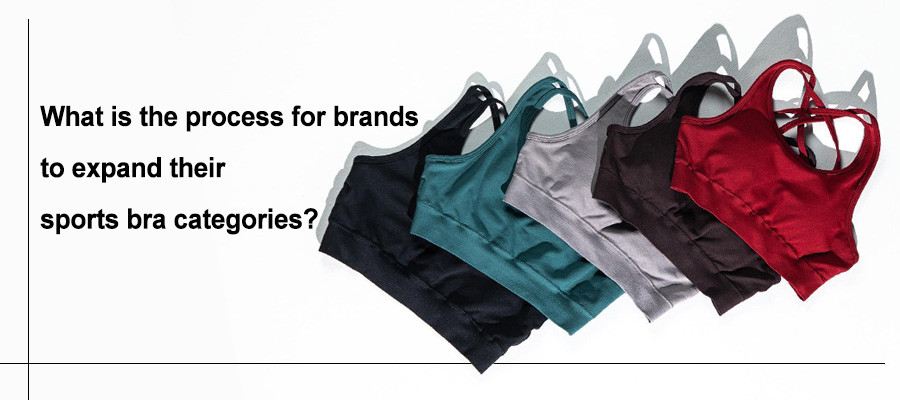 If you're doing well in the women's sportswear industry and need to further develop more sports bra categories, do you know how a supplier creates a sports bra that fits your needs? What is the flow of the customization process?
I will explain it for HUCAI below, and the following is an example of successfully helping a sports brand to expand its sports bra category:
1. Market Research:
First of all, market research needs to be conducted to understand the current needs and trends in the sports bra market. This includes understanding the product characteristics of existing brands, the positioning of competitors, and consumer preferences.
2. Design and R&D:
According to the results of market research, we design and develop sports bra styles. We have a professional design team to consider the special characteristics of sports, choose the right fabric, cut and support effect to ensure the comfort and functionality of the product.
3. Prototype Manufacturing:
Once the design is finalized, it is time to start production and manufacturing of sports bras. This involves selecting a professional salesperson to communicate with the customer, finalizing the fabric process and style design, and then submitting the form to the boardroom for manufacturing.
4. Sample Feedback:
After manufacturing the sample, there will be a follow up team to send to the customer, our shipping time is generally express 5-7 days, the salesman will follow up the progress of the logistics and inform the customer of the time to receive the goods, and ask the customer whether the size needs to be improved.
5. Large orders:
In response to customer feedback, if no reproduction is needed, we will produce a pre-production version, and then carry out the process of fabric purchasing, printing, sewing, packaging and so on, during which there will be 5 times of quality testing to ensure that each piece of sportswear is in line with the customized requirements.
The above is the general process of expanding the sports bra category, the specific steps may vary depending on the brand and market situation.HUCAI will also continue to improve its products and services to meet the needs of consumers. If you are looking for a new supplier and expect better service, HUCAI will be a good choice for you! Please click here to tell us the sportswear category you need to expand, we will give you a satisfactory answer!