HUCAI's Privacy Partnership Policy
HUCAI's Privacy Partnership Policy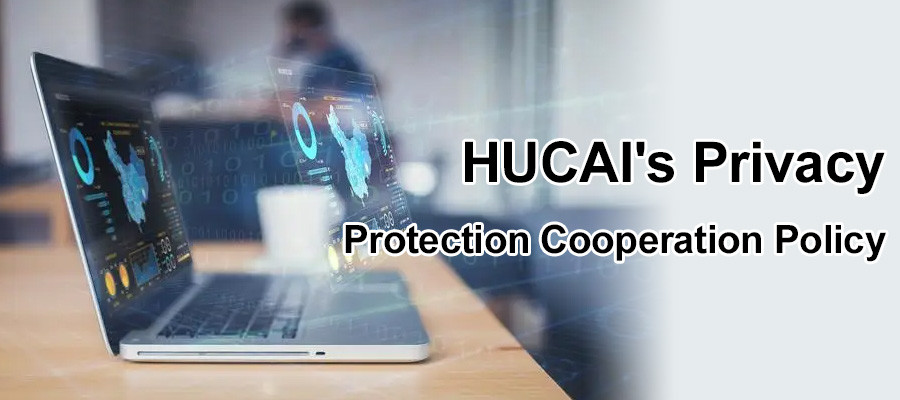 At HUCAI, as a recognized sportswear provider, we understand the importance of protecting the privacy of our clients' brands and the confidential information with which we work. In an increasingly digital world where privacy breaches are becoming more common, we are committed to a number of initiatives to protect your brand information, logos and more.
-Personal Information We Collect
When you visit the Site, we automatically collect certain information about your device, including information about your web browser, IP address, time zone, and some cookies installed on your device. In addition, when you browse the Site, we collect information about the individual pages or products you view, which websites or search terms led you to the Site, and information about how you interact with the Site. We refer to this automatically collected information as "Device Information".
-How do we use your personal information?

We use the order information we typically collect to fulfill any order placed through the Site (including processing your payment information, arranging for shipping, and providing you with an invoice and/or order confirmation). In addition, we use this order information to:
- Screen our orders for potential risk or fraud;
-provide you with information or advertisements related to our products or services based on the preferences you share with us.
-Don't worry about information leakage
We will enter into partnerships with privacy agreements. These agreements will specify how we handle your brand information, logos and other sensitive data to avoid any unauthorized use or disclosure. We will work closely with you to ensure that your privacy interests are protected to the fullest extent possible.
If you have any questions or concerns about our privacy practices, we are here to answer and support you. We encourage you to stay in communication with us so that we can better understand your needs and provide you with even better service.