what is the difference between yoga pants and leggings
what is the difference between yoga pants and leggings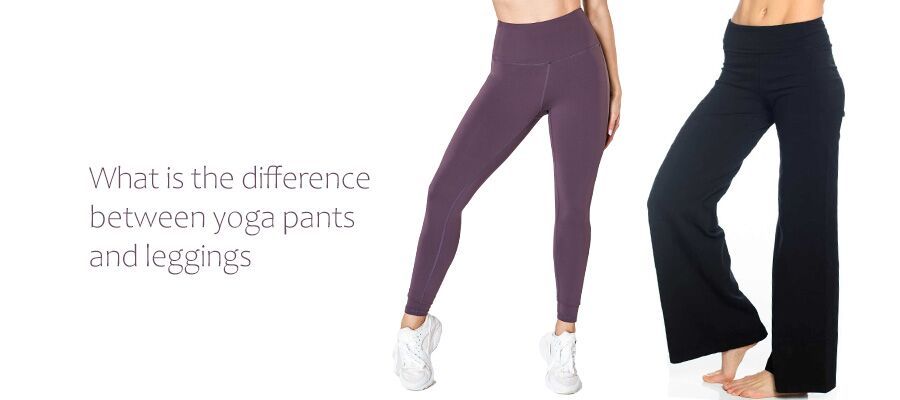 When we searched for yoga pants or leggings, it is not difficult to find a phenomenon: yoga pants and leggings have many styles, and the boundaries between them are very blurred, and they always appear to accompany each other. However, in reality they are different. If you want to understand the difference between them, please read the following carefully, and the problems that bother you will be solved.
Below I will distinguish for you from the aspects of material, style and use, and I hope to help you.
Yoga pants are opaque, lightweight, soft, and thick, originally designed for yoga lovers. They are usually made of cotton, spandex, polyester, nylon, lycra or other synthetic materials. Professional sports quick-drying fabric, breathable and wicking, skin-friendly and comfortable. The waist has a thick material, but it is very soft and skin-friendly, and will not make you feel pressure and unbearable friction.
The leggings are available in a variety of materials. You can find them in 100% cotton, synthetic fibers or wool, but also in fashionable artificial leather or stretch denim. They are tight-fitting, may be made of less soft materials, and may be thin and transparent, creating discomfort during exercise or exercise.
Traditional yoga pants cover the entire leg up to the opaque ankle. They are flared and have only one color-black. They are made for yoga lovers such as acrobats and dancers. Nowadays, yoga pants are available in various styles and colors, including tight, bootcut, capri, kundalini, etc. The tight-fitting version is the most popular and best-selling.
There are many types of leggings with different lengths, such as five-quarter pants, cropped pants and cropped pants. Rich choices of colors and patterns, including creative printing, popular grids and transparent panels.
Use
As the name suggests, yoga pants were originally made for yoga. But because of its excellent flexibility and comfort, it is now widely used in workout, running, gym, exercise, practice yoga ect.
Compared with trousers or jeans, leggings are more fashionable and comfortable, winning people's hearts. The high-quality tailoring and smooth lines modify the shape of the legs and shape the long legs. High waist reinforcement, abdomen and thin waist, cover the shortcomings of fat, it is a wise choice for daily outing or leisure.
However, smart designers ingeniously combine yoga pants and leggings to create a fashion craze for yoga leggings, which is not only suitable for yoga and other sports exercises, but also suitable for daily fashion wear. This trend has broken their boundaries and merged into one, like a shadow. It's a wonderful design, stylish and comfortable.
Do business owners want high-quality and stylish yoga leggings to dress up their fitness store or inventory? Cooperate with Fengcai, an experienced gym wear manufacturer in China, and you will have unexpected gains.
Contact information:
E-mail: admin@hcsportswear.com
+8613602338395