Customize Your Fitness Clothing: Just 6 Steps
Customize Your Fitness Clothing: Just 6 Steps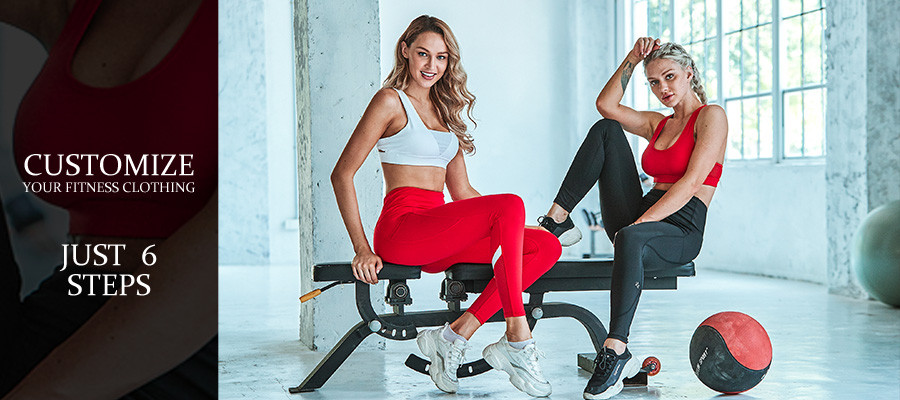 Are you new to the fitness clothing market, or if you are an experienced business owner and want to find a reliable manufacturer for your brand? Stumbled upon our website and wanted to know how to start a fitness clothing line. But don't understand our manufacturing process? And how to help you achieve your goals?
Then this article is for you, as one of china high quality private label fitness apparel manufacturers, Fengcai will take you in-depth understanding of how to customize fitness clothing.
Step1: Choose the design you want
Fengcai has more than 20 years of experience in fitness clothing production. We provide OEM & ODM services, and launch new products every quarter for you to choose from. Therefore, you can choose our latest design from our website. In addition, you can provide us with your design, we custom fitness clothing according to your requirements, or you can provide your design inspiration, our designers provide fabrics and accessories according to your style You choose, of course, what we provide to you is very professional and fashionable.
Step2: Leave effective contact information for follow-up communication
Effective communication and follow-up are very important. Sending general follow-up emails is a common contact method. However, due to the time difference, we cannot guarantee to respond to you in the first time. Even better, whatsapp, skype, our chat room, etc. can all save contact information in real time. This is very helpful for us to keep in touch with you as soon as possible. Of course, we guarantee that your personal information will not be disclosed.
Step3: Contact our sales representative for more details
Fitness clothing customization, style and fabric are the decisive factors for business owners to decide whether to buy. Think about it carefully, what kind of fitness clothes you want? No matter what you want, you can directly consult our sales representatives, and we will do our best to meet your needs. In addition, you can also order customized samples from them to test our quality.
Step4: Custom sample test
After confirming the sample details for the style, size, fabric, color or accessories (drawstring, zipper, slider, chest pad, etc.) you want, our sales representative will place an order for you. The plate maker will complete the pattern production within 3-5 days so that our workers can complete the product. After the sample is made, we will send it to you so that you can test the quality, size and all other details.
Step5: Quotation and production
After you receive the sample and confirm it, we will make a quotation based on your order quantity. Then we will proceed to mass production. Usually, we will make 1 production sample. Before mass production, we will carefully check all details with you to ensure the correctness of all information. The mass production time is usually 25-35 days after receiving the deposit and confirming all production details.
Step6: Transportation method
We provide door-to-door transportation services, which can be delivered by express, sea or air. According to your needs, we will find the best transportation method at the freight forwarder and provide you with suggestions. You can choose according to your needs such as price and transportation time.