Why Should You Need To Invest In Seamless Fitness Clothing
Why Should You Need To Invest In Seamless Fitness Clothing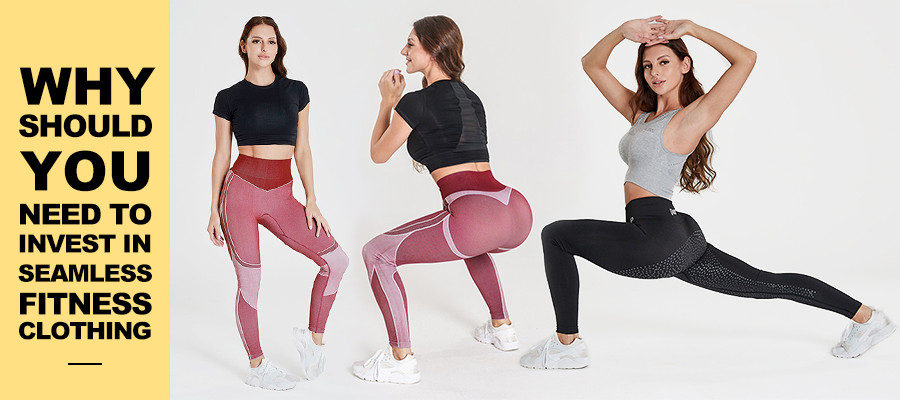 Seamless fitness clothing refers to a disposable shaped fitness clothing manufactured by a special weaving technology using a special circular loom. No sewing, no seams, no stitches, from comfort to helping you control your body temperature can provide the support you need. Its popularity has caused tremendous changes in gym clothing. More and more fitness enthusiasts are not obsessing with shiny spandex and flashy sportswear, but focus on it. If you are involved in the fitness clothing industry for the first time or have extensive experience, investing in seamless fitness clothing is the right choice.
Why would you said this? Below are just some of its benefits, keep reading to understand.
1. Compressed comfortably
The seamless fitness sets is knitted with a shape that reduces friction or abrasion between the skin, so there will be no uncomfortable seams to stimulate or distract you during exercise. On the contrary, it can press into your body and maintain its shape when you exercise vigorously, move with you and perfectly support your body shape.
In the process of high-intensity exercise, clothes are often pulled or stretched too much and skip stitches, but because seamless gym clothes do not have tightly stitched seams, this also makes it very durable. In addition, the fabric has been carefully designed to allow you to move around, and its durability is also great.
As we all know, the clothes that fitness enthusiasts wear when exercising have a great influence on their performance. The seamless fitness garment fits like a second skin and can stretch freely, allowing the bodybuilder to concentrate on exercise and show the best agility.
4. Lightweight and breathable
Lightweight and breathable fitness clothing is the best choice for exercise-seamless clothing is one of the lightest fabrics, which can provide you with support without burdening your body. The seamless fitness garment fabric is breathable and wicks sweat, which will keep you cool and dry while you train.
The seamless fitness garment fits the body perfectly with its contour shape, and provides a streamlined and smooth fit. The comfort and support provided when you exercise makes you always look good. It not only enhances your body shape, but also has a full range of athletic capabilities.
If you are looking for the most suitable fitness clothing for women in the current market, please make sure to contact the high-quality gym wear manufacturer fengcai from China. We will produce 100% according to your specifications, so that you can surprise fitness enthusiast customers with the best clothing series.