The Many Benefits Of The Right Fitness Clothing For Exercise
The Many Benefits Of The Right Fitness Clothing For Exercise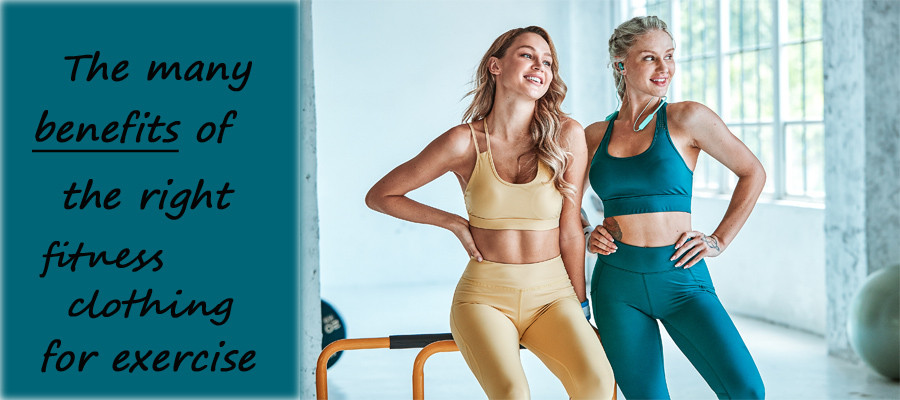 In recent years, female consumers have increased their health awareness and enthusiasm for fitness, and the market value of female fitness wear has grown rapidly. There are endless fitness clothes for women, and they all look great. But do you know that the workout clothes you buy may not fit your body? Women fitness clothes should not only pay attention to fashion, but also consider comfort and fit. What to wear can better support the body and promote the success of exercise.
It can help the skin breathe
Sweat wicking fabric is a kind of fabric that is often used to make work clothes and fitness clothes. It can quickly absorb moisture and sweat on the skin surface. This helps you keep your body dry and comfortable during exercise. Polyester, Lycra and Spandex usually achieve good results.
It can enhance your athletic performance
Whether you are doing strenuous exercise, running, or yoga or Pilates, suitable fitness clothing will prevent you from being injured and improve your exercise technique and performance. Sounds incredible? This is the effect of compression wear. Compression wear is usually in the form of socks, sleeves or leggings, which compress a part of the body during training.
This compression increases the blood flow between the limbs, thereby enhancing the exerciser's performance, allowing your muscles to work better, and continuing to maintain oxygenation.
It can relieve pain and breast discomfort
A high-quality sports bra is an indispensable equipment in women's fitness wardrobe. By wearing a sports bra, it can provide more support and flexibility for the chest, and reduce pain and discomfort. If women intend to increase sweat, no matter what type of exercise, they need to wear the correct sports bra. The importance of sports bras is self-evident for female fitness enthusiasts.
It (supporting sports bra) can prevent sagging breasts
Studies have shown that in the process of jogging or sprinting, this will affect the shape and size of the chest. But high-quality sports bras restrict breast movement through compression, encapsulation, or both. When you exercise, work together with you to reduce the pressure on the chest and reduce the risk of sagging.
It can improve the self-confidence of bodybuilders
When finding suitable fitness clothes, exercisers will no longer feel embarrassed and frustrated for having to deal with sagging or sudden line collapse during exercise. It's about feeling good, regaining confidence, and being more active and confident in exercising.
It can make you more comfortable
Generally speaking, compression wear clothing will reduce muscle vibration and relieve muscle fatigue during exercise, so as to protect you and make your exercise more satisfying. This sounds good, right?
If you want to wholesale or customize high-quality gym wear, you can contact Fengcai, one of the most popular gym wear manufacturers in China, browse a large number of garments on our website, put forward your ideas, and let us know.