How To Choose A Better Private Label Fitness Apparel Manufacturers
How To Choose A Better Private Label Fitness Apparel Manufacturers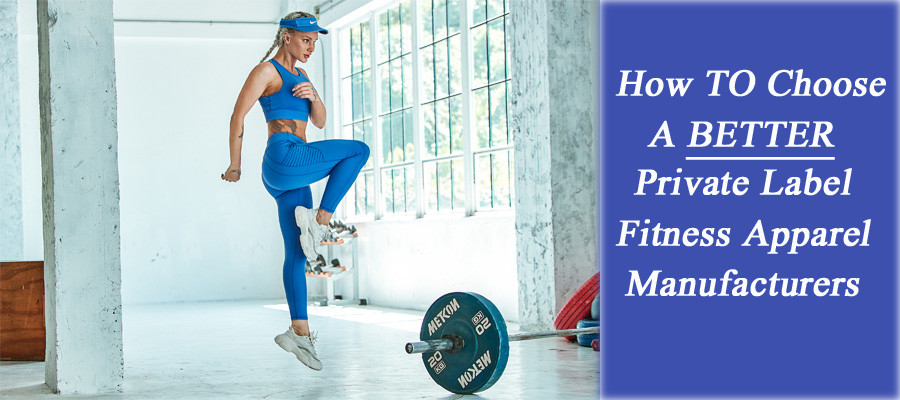 Whether you are trying your own-brand fitness clothes for the first time, or an experienced business owner, are you troubled by finding the ideal fitness clothes manufacturer? The ideal fitness clothing manufacturer is indispensable to the success of your business or the rise of stocks. Presumably, you also understand its importance. So, how to choose high-quality private label fitness apparel manufacturers? The following points are what you have to know.
1. Does it have the ability to manufacture your products?
Obviously, not all fitness clothing manufacturers have the ability to produce all types of fitness clothing. Such as the pursuit of cool and lightweight vest fabrics or special materials that are usually required for decent and comfortable outdoor clothing, such as modal or Lycra, or seamless, tie-dye or gold stamping processes that follow the trend. At this time, you need to ensure that the manufacturer you choose has the ability to produce the products you need.
2. What is its research and development capabilities?
The more fabrics and styles that manufacturers collect, the easier it is for business owners to choose the trendy wholesale apparel. And you must choose a manufacturer that can attract you to constantly update products, not outdated ones.
3. What is its minimum order quantity (MOQ)?
Before cooperating with the manufacturer, what is the minimum order quantity you need to know? Too much is not conducive to your inventory management, and even drags down your cash flow. Choosing a manufacturer with the right order quantity will help rationalize your profits.
4. What is the price of its samples and version fees?
Before you want a manufacturer to produce clothing for your business, you need to obtain samples before placing a large order. This is very important. You can check whether the logo process, stitching, fabric and other details (such as chest pads, zippers, buttons, etc.) meet your requirements. In this way, too many errors can lead to new delays in your product or huge costs for detailed errors. Usually you only need to pay a small fee to get samples from manufacturers, but you need to negotiate with the manufacturer before ordering samples.
5. What is the quality of its products?
Your business is not only selling high-quality gym clothing, but also hoping to make good profits. The quality of clothing determines your reputation, so you need to ensure that the clothing produced by the manufacturer is of high quality. Please keep this truth in mind: you get what you pay for. It is better if you pay higher prices for high-quality fitness clothes. Don't risk your reputation in order to save a few dollars.
6. What is its production capacity?
Before working with the manufacturer, please make sure you can rely on it to meet your sales capabilities.Completing your order within the agreed time is a necessary guarantee for your business to flourish. You don't have to miss potential customers and the sales process because of the long delivery time.
7. What is its transportation cost and time?
Shipping costs and time are very important information to determine whether you should cooperate with this manufacturer. Excessive fees and long periods of time are not conducive to your cost control, so understand as early as possible before cooperation, so that you can get a reasonable profit.
Please make sure to test its reliability before working with the manufacturer. For example, to understand its authenticity and its qualifications, browse its customer feedback, and ask the manufacturer's after-sales guarantees and possible problems with it? Choose your business partners wisely, and you will feel more and more relaxed and comfortable.
9. How is its after-sales service?
The strength of the manufacturer is also reflected in the ability to handle complaints in time when encountering problems, and always ensure the safe and timely transportation of products to customers. These after-sales services can make you trust it more.
If you are looking for a better fitness clothing manufacturer, you can contact the leading fitness clothing manufacturer Fengcai. We can not only customize according to the design you provide, but we will collect various popular elements to design new styles for you to choose, or we can design fitness clothes according to your styles for you to choose. Please feel free to contact us.