What Are The Commonly Used Workmanships In Gym Clothing ?
What Are The Commonly Used Workmanships In Gym Clothing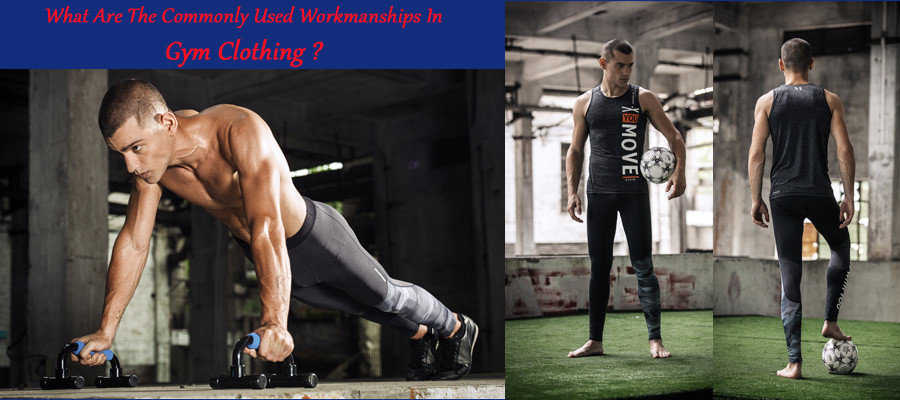 Our purpose of writing this article is to let newcomers who are new to the sportswear market better understand the manufacturing process of custom gym wear and know which technology they can use. In addition, we also want to let experienced business owners know us better. If you are interested in learning more, please keep in touch.
The following are Fengcai Common workmanships used in gym clothing making, let us continue browsing:
Laser cutting can achieve the accuracy of the fabric without touching the fabric, which means that the garment will not be contaminated during the manufacturing process. At the same time it can perfectly realize your complex patterns. For gym clothing, It can be used to dig holes on clothing such as sports bras, tank top, shorts and yoga pants.
2. Four needle six thread craft
Four needles and six threads are beautiful, straight and seamless. It is usually used to sew yoga pants, and its unique high elasticity, straight and high-strength sewing effects add points to its appearance.
If you bought hot Nike products, You will find this is the same tech as Nike. If you want this kind of craft, we can provide it for you. In addition, we can also provide zippers made of nylon, rubber teeth, metal, waterproof, laminated, invisible and other materials.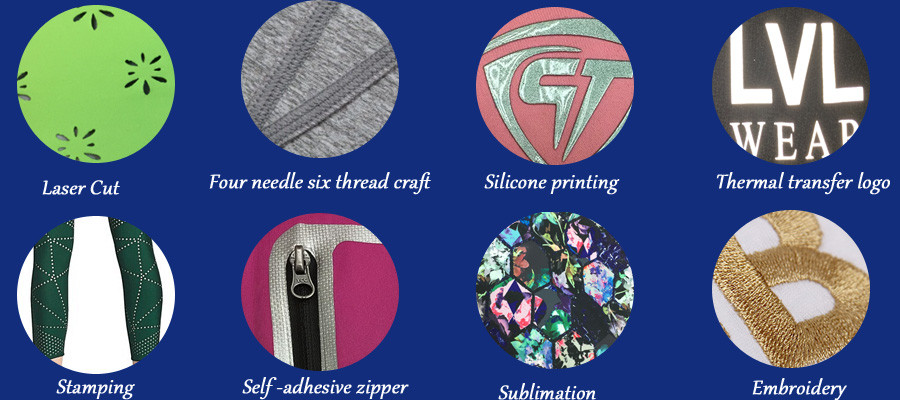 Silk screen printing is a common printing process. Usually used to print some relatively simple patterns and text.
It can be printed directly on the fabric, and you can print a logo using this process.
It is usually used to print patterns on the whole clothes. The content of polyester is high, and it is not easy to fade after washing many times. The printing pattern using this process has the characteristics of realistic texture, meticulous, clear level and strong three-dimensional effect.
It is suitable for all kinds of fabrics, the logo will reflect light in the dark. It can also perfectly present smaller text and detailed patterns. Nike products usually print it, if you need it, we can also provide it for you.
Business owners, do you want to find a gym wear manufacturer that is more suitable for you? Please make sure to contact the leading gym apparel companies fengcai, bulk order can enjoy discounts. We have a large number of self-branded fitness clothing, you can also provide your own design.