Why Can High Quality Activewear Improve Your Performance?
Why Can High Quality Activewear Improve Your Performance?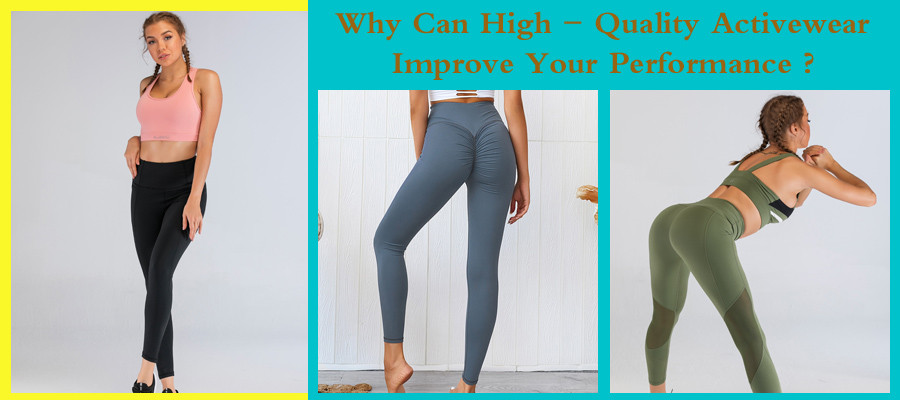 As we all know, exercise is good for physical and mental health. But few people know that incorrect exercise can cause damage to your body. Therefore, it is necessary for you to wear high quality activewear "dress for success" to protect your body to a certain extent. Wearing high quality activewear can not only increase your confidence, but also improve your attitude towards exercise (if you look good, you are more likely to do so, right?)
So, let's discuss what aspects of high quality activewear can improve your exercise performance. Keep reading to understand.
1. Give the exerciser stable support
High quality activewear can effectively wrap and hold muscle and fat tissues (such as chest and buttocks) for exercise. When muscle tremor occurs during exercise, the stability and support of various parts can be guaranteed, and the soft tissues caused by exercise will not be damaged.
2. Ventilation and sweating
We all know that during medium to high-intensity exercise, a lot of sweat will accumulate on the skin and activewear will get wet. At this time, activewear with good ventilation and sweat wicking functions can effectively help heat dissipation and effectively distribute sweat without causing stuffy and unbearable conditions, allowing you to focus on exercise.
Believe it or not. The intensity range of fitness exercises is different from general aerobic activities and running. Fitness exercises have higher requirements for stretching. High quality activewear has excellent stretching ability and can easily cope with these fitness exercises, which helps to enhance your good posture during exercise.
Business owners, do you want to try test samples from new manufacturers? Contact gym wear factory Fengcai, we can provide OEM service according to your specific design and requirements, and produce wholesale activewear clothing.