How To Find The Right Manufacturer For Your Gym Apparel Brands?
How To Find The Right Manufacturer For Your Gym Apparel Brands?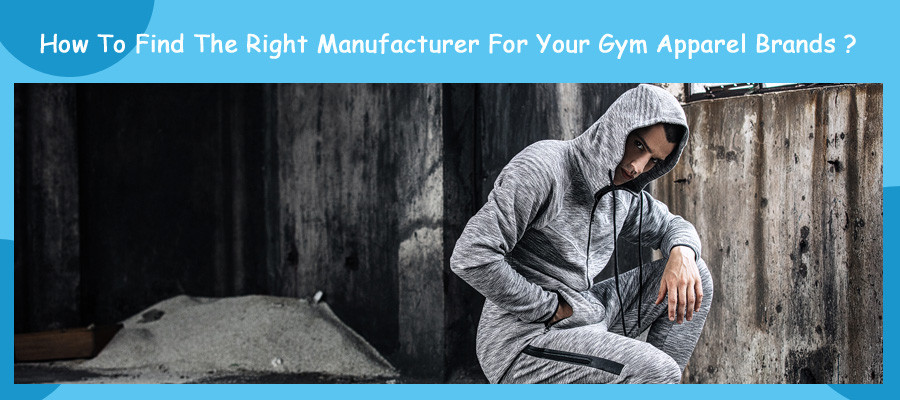 Buying wholesale gym clothing is like investing. This is why it is important to find the right manufacturer? According to experience, it is difficult for newcomers who have just entered the gym apparel market to make their own gym apparel brands to obtain the products they want. Even experienced sportswear business owners sometimes worry about not getting the products they need!
There are a large number of gym clothing manufacturers on the market, some of which are experienced. So how to find them? Here are some tips to help you determine:
l Make sure that the gym wear manufacturer you find has experience
I think suppliers or manufacturers who can provide their own design clothing or catalogs are usually more experienced. They have extensive experience and expertise in the gym clothing industry, and have a better understanding of recent fashion trends. This will enable them not only to choose your fabric, but also to provide valuable opinions and advice where they see fit.
l Make sure that your gym wear manufacturer has dedicated machinery
If you want four-needle six-thread, laser cutting, seamless, hot stamping, etc., please make sure they have specialized machines to produce the products you need.
l Clearly understand the delivery time and freight
Their minimum order quantity (MOQ), delivery date and shipping time are factors that need to be carefully considered for cooperation, as well as their sustainability as a manufacturer of custom gym apparel.
l Ensure sample quality assurance (QA) inspection
Check whether the sample fabric, logo technology, color, etc. meet your own requirements. In addition, check that the seams (stitches) are even.
l Make sure to conduct tests to check quality
Wash on appropriate occasions to see if the color fades or overflow, and perform stretching and recovery tests for your further evaluation.
There are many factors involved in the wholesale and customization of Gym clothing. Choosing the right manufacturer is very important for your gym apparel brands. For many years, Fengcai gym wear factory has been serving many fitness clothing brands. Until now, it has been improving. If you are a wholesale retailer and want to choose rightmanufacturer? Please contact us for more details.