Points To Consider When Custom Wholesale Activewear
Points To Consider When Custom Wholesale Activewear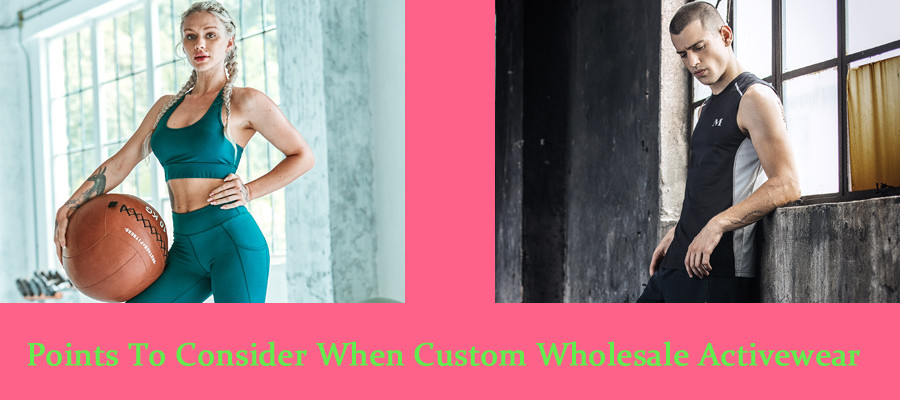 If you have been thinking about starting a wholesale business of sports wear and activewear, then this article is for you. For newcomers who have just entered the activewear market, custom wholesale activewear clothing is a headache, unable to think about all the details. The following points will help you do your work better, keep reading to learn more.
All customers are price sensitive, and price is the first thing they need to know. However, before paying attention to the price, you should check the price of the product to get the selling price.
Fabric is one of the most important things you should focus on. Polyester fiber, nylon fiber and Lycra fiber are the most suitable fabrics for sportswear. Make sure you always choose fabrics that repel skin moisture.
Before placing orders in large quantities, you should first customize and test samples. Try on for stretching, jogging, squatting and jumping to check if your body is comfortable.
For exercises that require more exercise, you should look for activewear that contains more spandex or nylon, because they are elastic enough to allow a full range of exercise while providing more support.
Sportswear with good ventilation and sweat wicking functions can effectively help dissipate heat and effectively distribute sweat without causing stuffy and unbearable conditions, allowing the bodybuilder to focus on exercise. This function is usually achieved by several synthetic fiber fabrics.
Choose fabrics that can stretch and will not decrease in size after washing, and always make sure to check the stitches, zippers, prints, etc. of activewear before placing orders in large quantities.
Please find a reliable partner to deal with problems in time, and always ensure that the products are delivered to you safely and in time.
Want to find high-quality manufacturers, custom wholesale activewear? Take a look at Fengcai. Come from one of China's high-quality private label manufacturers. Put forward your ideas, we will provide you with satisfactory solutions based on your actual situation.