Details Of Order Issues That You May Be Concerned About
Details Of Order Issues That You May Be Concerned About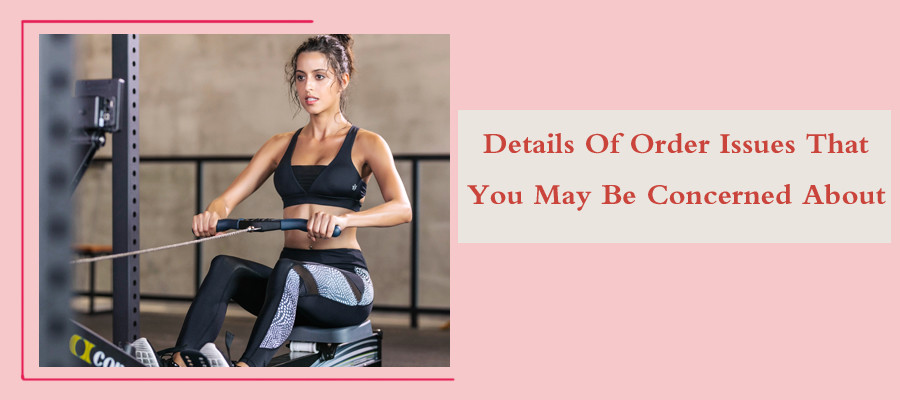 For online transactions, most of us worry about its risks. Because we can only get to know each other through the Internet, and we don't know each other. So below, Fengcai will introduce the payment method, delivery method, time and after-sales issues that you will focus on. At the same time, Fengcai private label fitness apparel manufacturer promises to provide after-sales service to all customers in terms of quality, quantity and transportation issues. Keep reading to learn more.
1. How to pay the purchase price and payment deadline?
Payment methods: We accept Western Union, T/T, MoneyGram, Paypal, Trade Assurance. And Trade Assurance can be paid by T/T, Credit Card, e-checking.
Payment term: Our payment terms are 40% deposit in advance and 60% balance before shipment.
2. How to deliver the goods and how long does it take?
Delivery of goods: We deliver bulk goods by air, sea and express, such as DHL, UPS, Fedex, TNT, etc.
Time required: The transportation time is based on the transportation method. Usually we send it by courier, the longest is no more than 5 days.
3. How do you deal with after-sales issues?
Let us introduce the process of applying for after-sales service:
a. Collect information
l Customers need to provide photos related to clothing quality issues raised by customers: such as logo issues, printing, thread breakage, color difference, etc.
l For the clothing size issues raised by the customer, the customer needs to measure the clothing according to our clothing measurement standards and take photos for confirmation.
l For the customer's problem of missing items (damaged outer box, insufficient clothes), the customer needs to provide photos of the outer box and check the actual quantity received.
l If the customer proposes that the actual received quantity is less than the order quantity (the outer carton is not damaged), the customer needs to check according to the packing list provided by us (per carton, how many pieces of style are missing, color and certain code), if the quantity is missing More than 3, the customer needs to provide the weight of the receiving box.
If a salesperson receives a customer's after-sales problem, he will first report it to the manager, who will provide guidance on the actual problem.
c. Negotiate with customers
After finding the solution, the sales staff will contact the customer and discuss the solution, and finally solve the after-sales problem.
Business owners, Do you want to get all kinds of trendy custom activewear at wholesale prices in your store? Fengcai gym wear factory is here to provide you with all kinds of help. Hurry up and contact us!