High quality Gym Clothes To Make Exercise More Enjoyable
High quality Gym Clothes To Make Exercise More Enjoyable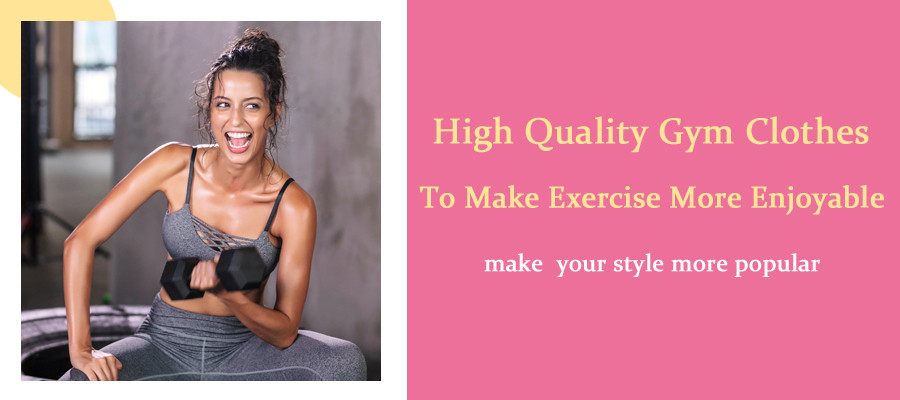 Let's work out indoors. As we all know, exercises have many benefits. Gym clothing is an indispensable equipment for practicing . For this reason, gym wear manufacturer Fengcai here to organize the "3 essential assistants for exercise"-sports bras ,leggings / yoga pants and hoodie / jacket for our customers. I hope to bring a comfortable experience to fitness enthusiasts and make exercise a pleasure.
In terms of fitness, girls and boys are very different. A good sports bras can protect and fix the chest, avoid strain caused by shaking during exercise, and can greatly improve the comfort of sports. So a good sports bras can make your fitness more effective. There are three points to choose from when choosing high quality sports bras. First,the fabric needs to choose high elasticity and fast sweating type. Second,the style usually chooses the pressure type fixed type or compound type sports vest, which provides superior support effect and can meet most sports needs. Third, Choosing the size that suits you is very important.
Tips two :leggings/yoga pants
Leggings /yoga pants , I usually choose high waist . High waist are mainly used to stably cover muscles, avoid consuming excess kinetic energy, and thus improve physical fitness and endurance, and help metabolize waste in the body. There are three points in choosing high quality leggings/yoga pants that are worthy of attention. First, it must be quick-drying and flexible. Second, show your body tightly. Third, the high waist cover the navel and are not easy to slip. It can improve the ratio of the upper and lower body, correct the posture, and shape the posture.
When the weather is cold, I usually choose to carry a hoodie or jacket to exercise. It can better help me keep warm and avoid colds. There are three points to pay attention to when choosing it: 1. Soft 2. Durable 3. Easy to wash.
Business owners, if you want to start a new fitness activewear line and looking for a vendor with great product, please contact Fengcai. We are high quality gym wear manufacturer china, providing wholesale and customized services.