Fitness Clothes Sets That Should Be Available In The Wardrobe Of Junior Scholars
Fitness Clothes Sets That Should Be Available In The Wardrobe Of Junior Scholars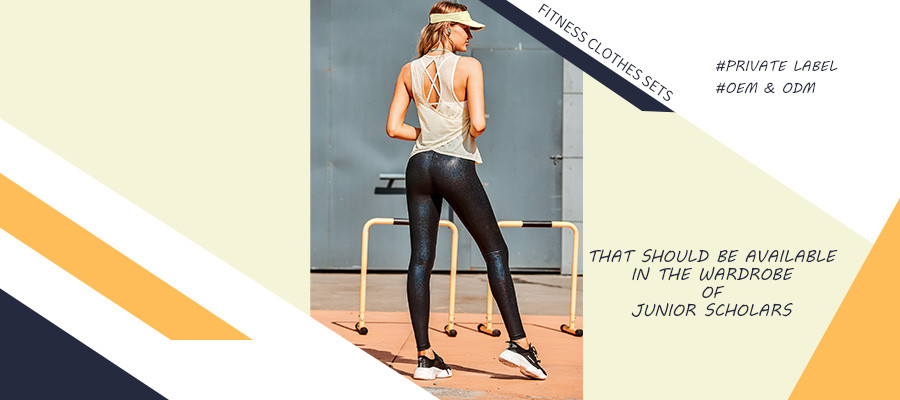 The role of sports bras couldn't be better! Getting your chest in place during exercise should not be a nightmare. Compared with wearing an ordinary bra, it can provide better lifting and support. Match with tank top to make you comfortable and stand out.
Vests are the best clothing you can invest in. Soft and light, very suitable for exercise. Regarding the style, you should choose a mesh/hollow design in summer, which is more breathable. However, in winter, you can simply use the temperature-regulating type to balance the core temperature and external temperature.
A hoodie or jacket can provide you with much-needed heat in the cold season.
For people who love sports, cycling should be a good choice, and biker shorts are a perfect match. Biker shorts use elastic fabrics, which help to wrap the muscles of the hips and thighs, while also highlighting the body of the wearer. Are you not tempted by such a high performance ratio?
Leggings will continue to help you "shine", it is the perfect outfit you need to invest heavily in. Choose popular leggings with hip-lifting effect to highlight the charm and enhance your confidence in exercise.
Business owners and retailers, if you want to add trendy athletic wear in your store, please make sure to contact the Chinese high quality fitness clothing manufacturer Fengcai, we provide private label services. Tell us your needs and we will contact you immediately.