How To Create Workout Clothes Series: Fengcai Has Some Ideas
How To Create Workout Clothes Series: Fengcai Has Some Ideas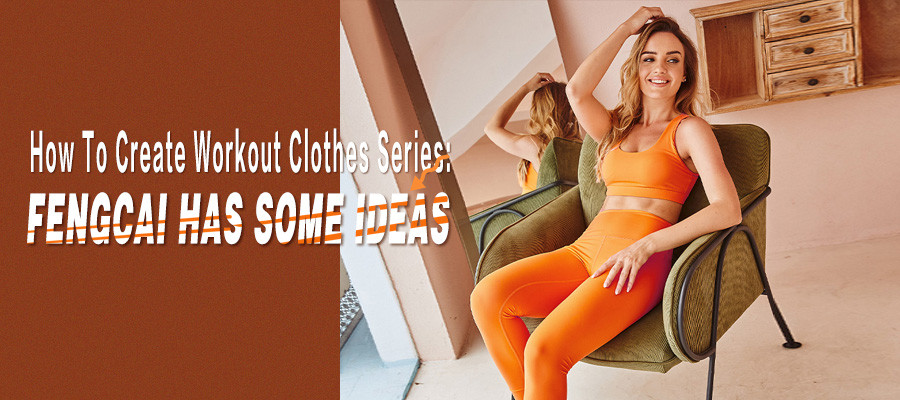 There are countless workout clothing brands on the market. How can the create workout clothes series stand out? Fengcai gym wear has some thoughts in this regard, and would like to share with you. Let's take a look together:
1. Sports and leisure are fashionable and practical at the same time. Consumers are eager to buy products with style and high performance. Please always remember: when creating a series of workout clothes, take the consumer's needs as the guide.
2. Do your due diligence and discover the contours, colors, seasonal trends, and other trends that affect purchases that are popular among consumers by browsing competitors' websites or social platforms. Tip: Browse the product reviews section of potential competitors to understand what your target group needs.
3. Don't be limited to fitness clothes. Only suitable for fitness enthusiasts and sports enthusiasts. The fanatic trend of sports and leisure has turned it into a fashion statement. Give them new changes and unique personalities, trust me, they will surprise you. Hasn't it been reflected in bodysuits, tennis skirts, animal prints, bicycle shorts, etc.?
4. Choose a wider range, don't just be limited to one category. For example, sports bras, t-shirts, long sleeves, hoodies, jackets, leggings, joggers, etc... won't this combination attract a wider audience?
5. You need to think about how many clothes should be in each collection? Their style and design purpose?
6.Anticipating sales ability, proper manufacturing, and excessive inventory are among the best on the brand's taboo list.
7. Find a suitable gym wear manufacturer and make sure they have experience (experience and expertise in fitness wear).
Do you understand? Want your wholesale fitness clothing manufacturer to understand your needs and help you create a series of fitness clothing?
You can reach it here in Fengcai. With leading workout clothes manufacturer cooperates and informs us of your needs, we will assist and find a tailor-made solution for you.
Contact information:
Website: https://www.fcgymwear.com/
E-mail: info@gdfengcai.com.cn
What's App: 86 134 3126 1831