How To Get Influencers To Help Your Fitness Clothing Brand Develop
How To Get Influencers To Help Your Fitness Clothing Brand Develop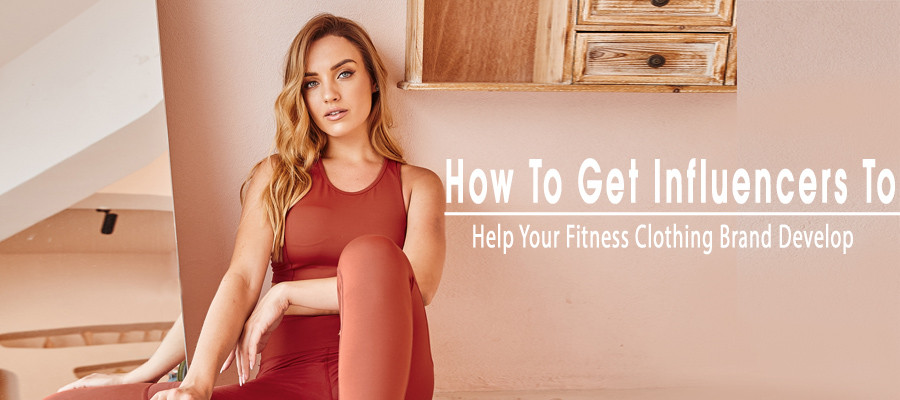 If your fitness clothing brand is just starting out and looking for a way to promote your influence. Then this article is for you. In this news, Fengcai gym wear introduces you to 5 ways to use influencers to develop your brand. Let's take a look:
1. Expand the scope of influence through hashtags
There is no doubt that it spreads virally. You want every post about your brand to get the most engagement and influence. One of the best ways is to create one or two unique hashtags for your fitness clothing brand, and encourage influential people to use this hashtag to post information about your products.
Tip: Cooperating with influential people for gifts (gift cards or free products) and competitions is a good way to attract more audience participation.
2. Use multiple social media
Make perfect use of different social media platforms. Like Instagram influencers, there will also be many followers on Facebook, Youtube, Twitter and Pinterest. Adjusting content according to the interests and values ​​of followers on different social platforms can not only help influencers, but also your fitness clothing brand can expand its influence.
3. Choose the right influencer
Finding an influencer who is passionate about your product can give your brand authenticity and build a better connection with your audience.
4. Consider micro-influencers
Working with celebrities is too expensive, micro-influencers are more cost-effective than celebrities, and they may be more powerful when promoting products.
why would you said this? Studies have shown that if micro-influencers are fitness coaches or fitness experts with a small number of followers, their followers have a higher participation rate.
5. Brand story and values
Successful fitness wear brands share the brand voice and core values ​​with the audience and communicate them consistently. This can not only cultivate consumer brand loyalty, but also establish long-term relationships between brands and consumers. It is also vital to your continued growth. You can refer to cases: Nike tells stories, LNDR promotes values, Gymshark uses influencer marketing
Hope this News can help you.
If you are looking for a low MOQ wholesale fitness clothing manufacturer ,then, you can contact us. Why:
üLow MOQ
üOEM & ODM customized service
üWe have our own factory
üProvide the latest fabrics
üTrendy fitness clothes will be launched every quarter for brand selection
Contact information:
Website: https://www.fcgymwear.com/
E-mail: info@gdfengcai.com.cn
What's App: 86 134 3126 1831