Important Tips To Know Before Creating Custom Yoga Clothes
Important Tips To Know Before Creating Custom Yoga Clothes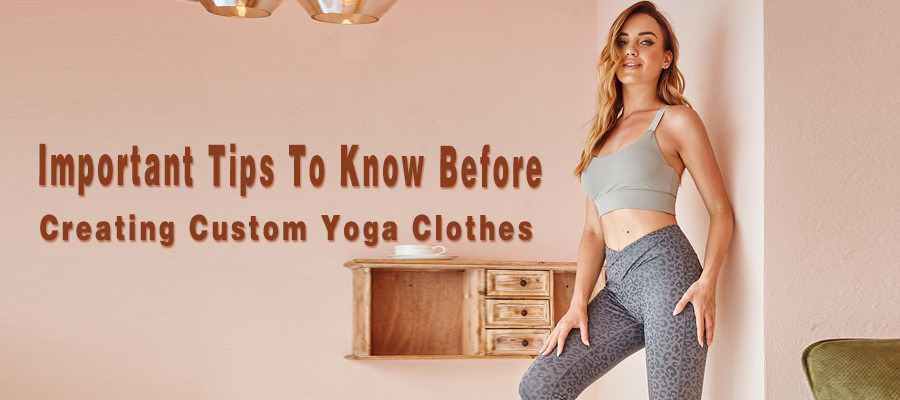 What is the best custom clothing for yoga class? In the following News, Fengcai takes you through important tips about creating custom yoga clothes:
1. Choose the right top-sports bras, tank tops, T-shirts and quarter-zip sweatshirts are essential.
*Choose a fitted top made of breathable materials such as spandex, nylon, modal or bamboo fiber, because they absorb moisture and wick away sweat, which can help you stay dry and comfortable.
*When choosing custom sports bra, don't forget the size and support. The right sports bra can help you exercise easily and keep your breasts healthy.
*If it is hot yoga, a quarter of a zippered sweatshirt or yoga jacket is an important addition to your yoga wardrobe. Because they help keep your muscles warm before you start and after the last Namasté.
*In terms of styles, fitting T-shirts and tank tops are excellent choices for manufacturing and will attract the widest range of yogis.
2. Choose the right bottoms-yoga pants and yoga leggings are essential.
*These should be made of comfortable and breathable materials, such as nylon-polyester-spandex blended tights are a good choice.
*Your custom yoga pants must provide a full range of sports, which is very important. This means that whether you are doing Downward Facing Dog, Cat-Cow Stretch, Warrior II, Plank, Child's Pose or other poses, you can move freely, ensuring that you and your coach can monitor your movements and ensure the correct posture.
*Popular styles suitable for both large and normal sizes are cut at the full length and calf. Other popular styles that can be considered for production are bicycle shorts with a length above the knee. It is not recommended to wear loose styles for yoga.
Have you understood the main points of custom yoga clothes? Interested to learn more about our customized yoga clothing collection or learn how to design your own fitness clothing? Then get in touch with the Fc gymwear team today, they will be happy to answer any questions you have about our yoga wear customization.
Contact information:
Website: https://www.fcgymwear.com/
E-mail: info@gdfengcai.com.cn
What's App: 86 134 3126 1831