The criteria for a high performance pair of sports shorts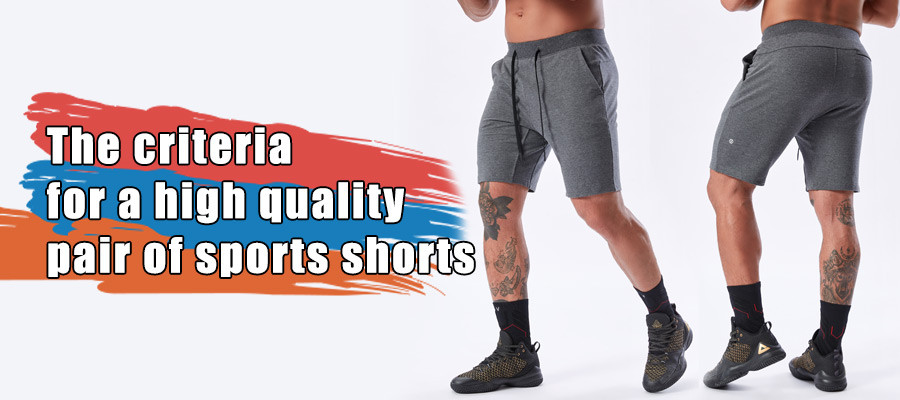 Nowadays, sports shorts are no longer a single pair of shorts, and with the development of technology, the performance of sports shorts has become more and more. Do you know what the criteria for a pair of high performance sports shorts are? This article will look at several aspects of what a high performance sports short should look like.
Is the waistband comfortable
When acquiring sports shorts, you need to be aware of whether the waistband fits well and is comfortable. The waistband will not feel constricted when you do deep squats and can bend, run and twist without the waistband sagging at the same time. The right belt should stay in place while you exercise.
The length of shorts
The length of an appropriate pair of athletic shorts depends on one's body type as well as preference. There is no perfect length for athletic shorts. You can also determine the length of your shorts depending on the sport you play, so you can test your shorts by trying to mimic the movements you make while playing sports.
With or without built-in pocket
If you want to carry some of your personal belongings while exercising, make sure your gym shorts have pockets on the side or above the hips. You can try putting your personal items in the pockets while testing your gym shorts to see if there is enough room or if it will have an impact during your workout.
Fabric of shorts
A high-performance sports shorts fabric should be breathable or quick-drying. This will be what keeps you as cool and dry as possible while you sweat, improving the efficiency of your workout. Especially in the crotch area, it is very important to absorb sweat. Fabrics such as nylon spandex are perfect for athletic shorts.
Liner Style
Today, many athletic shorts are available with built-in underwear. Inset underwear can make your hips and straddle area feel very comfortable as well as very breathable. And it reduces the friction you cause when you exercise.
As the seasons change,sports shorts will be in greater demand. Does your sports brand have performance sports shorts? If you are looking for a manufacturer that can produce high performance sports shorts.The fabrics we use are of the highest quality.We are a wholesaler of sportswear located in China and have more than 20 years of experience in producing sportswear with rich experience and technology. We can print your brand's exclusive logo and label, and we have quality control for every production process.For more information,please contact us!
Contact information:
E-mail: admin@hcsportswear.com
+8613602338395