How to design women's sportswear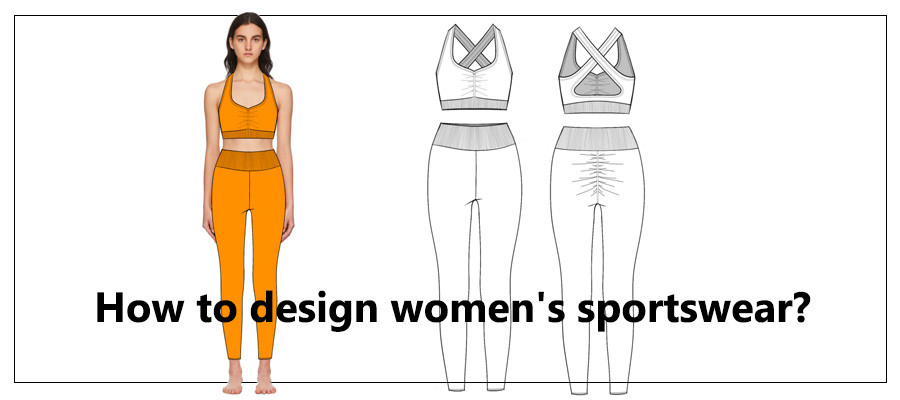 How to design women's sportswear
The athletic apparel industry has grown rapidly over the past few years as consumers have become more fitness conscious, and the global lockdown due to the COVID-19 pandemic has led to an increase in sales of athletic apparel, making it one of the best performing industries. This boost can be attributed to the fact that over 64% of people report wearing sportswear not only during fitness or sporting activities but also in their daily lives.
For fashion entrepreneurs and well-known brands, the time to enter the sportswear industry is now. However, with giants like Nike, Adidas, Under Armour and others dominating the market, it won't be easy to tap into an audience that will turn to your product. Unless, of course, you offer a product that rivals those of these giants in terms of quality and style.
Then learning how to design sportswear can help you break into this market, and here's how you can do it!
1. Design the basics, combining fashion and function
When you start a clothing line, despite the ever-changing fashion trends, it still doesn't go beyond the basic function of sports. Go to a few fashion shows and pay attention to popular colors, shapes and themes. If you attend several different fashion shows, pay attention to any trends that seem to be recurring across all the shows. While it may take a while for these fashions to penetrate your target market in their daily shopping, fashion shows are a great way to see what might be coming up. Secondly following influencers and what they are wearing is another way to learn about trends and what is worth pursuing. Finally you can find one-stop women's sportswear suppliers who have been researching fashion trends, this is the most frugal way to approach fashion trends.
2. Find the right and high quality materials
Another tricky part is finding the right material for your design to get all the desired features. Not all sportswear products are created equal, as each one is designed for a specific purpose. Each fabric has different features, including antibacterial properties, moisture wicking, durability, and comfort. Deciding which fabric to use for your sportswear collection can be a dilemma, so it's best to leave the fabric and trim sourcing to the experts. Determine the necessary steps to ensure you can uphold the quality of your clothing brand. No one wants to be charged to their credit card for clothes that shrink in the wash or fall apart after a few wears. So be sure to choose a high quality fabric for the manufacture of your sportswear. Deciding which fabric to use for your sportswear collection can be a dilemma, so it's best to leave the fabric advice and sourcing to the experts - Hucai's salespeople are trained in sportswear knowledge and can select the most appropriate fabric for your category and your target group.
3. Ask for samples from the design board, and pay attention to service
After sketching out the design, the next step will lead you to the sportswear apparel patternmaker. Garment pattern making is an essential step for all fashion markets, and it is absolutely vital to avoid any ill-fitting problems with sportswear. This is where the big companies win because they can create as many samples as they need until they get it just right. However, newer brands can work with women's sportswear apparel manufacturers who have experienced sportswear pattern makers who can make the samples they need. Once the samples are to their liking, they can then order the product in bulk.
If all of this sounds challenging, don't worry because we at Hucai offer all of these services. From design to final production, you'll work with a textile manufacturing company that combines knowledge, expertise, experience and skill to deliver the best possible product. They say sportswear is all about the fit, so contact us and see if we fit!
Contact information:
INS:hucaisportswear
F
ACEBOOK
:
Hucai Sportswear Manufacturer
Email: admin@hcsportswear.com
Whatsapp:+8613602338395