Interested in starting your own women's fitness clothing line?
Interested in starting your own women's fitness clothing line?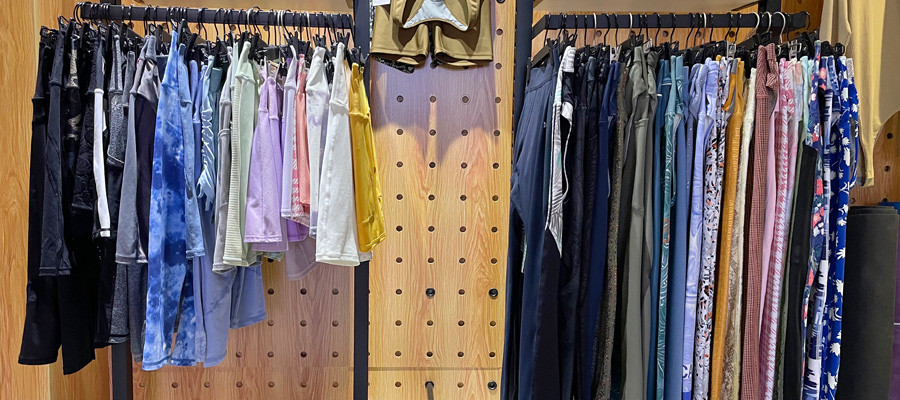 After a hard workout, humans are sure to feel tired, sore and exhausted and may sweat profusely. The right sportswear can be extended in a way that makes a person experience extraordinary no matter the exhaustion. When one thinks of exercise clothing, there is bound to be a need to buy it, and then the next thing must come first in line.
Things to consider when starting fitness clothing
Fitness clothing must be made of breathable synthetic fabrics that are sweat-wicking and wick sweat away from the pores and skin, leaving people feeling dry, comfortable and fashionable after a strenuous workout. Workout clothes made from fabrics containing polypropylene are perfect for workouts and other sports that may involve a lot of sweating because they allow sweat to evaporate easily, allowing one to exercise without feeling uncomfortable and sweaty. lululemon's most lauded comfort comes in part from BODY-MAPPING. tests are conducted to find out where the body is most likely to sweat during exercise, and these areas are covered with Breathable technical fabrics.
Uncompromising quality:
If your customers may be most concerned about the price of the item, that's for the best. Lululemon's yoga pants are priced at around $70-$100, which is a bit of a surprise to many consumers who are new to the brand, almost three times the price, because it better solves the problem of fabric stitching by exposing the lines of the stitching to the outside so that when exercising It will be able to avoid friction with the skin.
Unique selection:
Choose a brand manufacturer of women's sportswear who can offer you a wide range of options in terms of styles, fabrics, design sportswear and provide customization options so that you can create your own sportswear collection without having to accept the demanding requirements of production and design to get a perfect sportswear. For example, customize a
women's sports yoga pants
with breathable fabrics, printed designs, custom logo labels, etc. to achieve a unique sports brand.
Only with the help of bulk buying can you really start making money. If a supplier offers you overpriced items, your profit margins will usually take a hit. The supplier you choose must be able to meet all your requirements without you having to worry about the price, quality and shipping of the merchandise. Thus, you can reduce your costs and get as much profit as possible.
So the most important thing is to choose the only supplier that can provide you with the best sportswear with all the features mentioned above. You can make sportswear comfortable to wear, stylish and also wear it outside the gym to enrich the scenario of using the product. You can only aspire to stand out from the competition by working with a major and respected supplier of sportswear organizations!
Contact information:
INS:hucaisportswear
FACEBOOK:Hucai Sportswear Manufacturer
Email: admin@hcsportswear.com
Whatsapp:+8613602338395