How to customize Tank Top?Finding your favorite Tank Top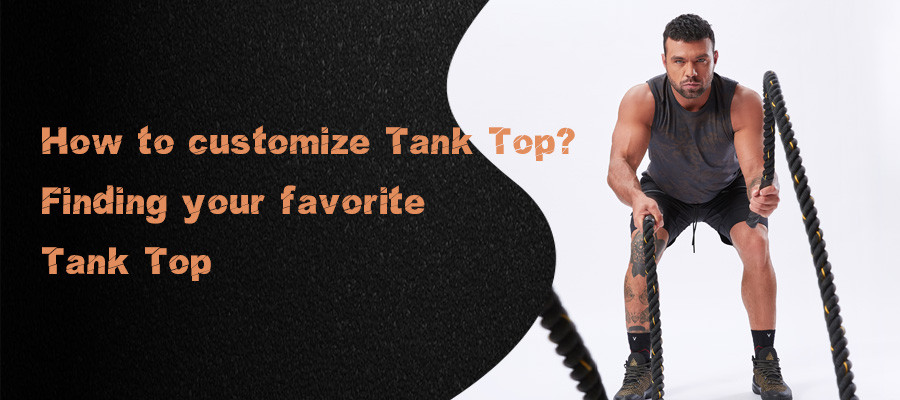 As the weather gradually becomes warmer, more and more people start wearing tank tops to go out or exercise. So the demand for tank tops will definitely grow, so do you know what kind of tank tops are the most suitable and popular? You will find the answer if you look down below.
Fabric
Usually polyester nylon is the most suitable fabric for tank top. In the case of polyester, 90% polyester and 10% spandex are the most suitable. In the case of cotton-polyester combined yarn, 60% nylon, 30% polyester, 10% spandex is the best.In addition to these, you can also look for fabrics that are breathable and sweat-absorbent
Length
The length will vary from person to person, but some people don't like to show too much skin. Then a properly cut tank top will suit them, and to make sure the length of the tank top is right, you can exercise while wearing it. Twisting and turning, jumping and other kinds of movements are all possible. If the body does not feel chafed or uncomfortable, then the length is suitable. If there is uncomfortable feeling, the length should be modified until there is no discomfort.
Fits well
A popular tank top should not be too tight or too loose, moderate is the best. The right style varies from person to person, some people like to wear tight ones and some like loose ones. However, the fit of the sleeves should be our main concern. If the sleeves are too loose or too low, they may cause abrasions, so it is best to wear them and feel them before making any changes to them.
Are you looking for a manufacturer of tank top? Below I will recommend a few tank tops that can be customized according to your requirements in terms of fabric and cut.
We're a clothing and sports manufacturer based in China. We have been in the sportswear industry for over twenty years and have extensive experience in producing sportswear that can be customized to meet your needs. The products we produce go through a quality control process. Our fitness clothes have high color fastness and low color deviation.We export more than 100,000pcs of products every month. We have our own factory with an area of 5000 square meters. we can provide sample for you to check our quality before you place your order.For more information,please contact us!
Contact information:
E-mail: admin@hcsportswear.com
+8613602338395