Cute swimwear trends for summer 2023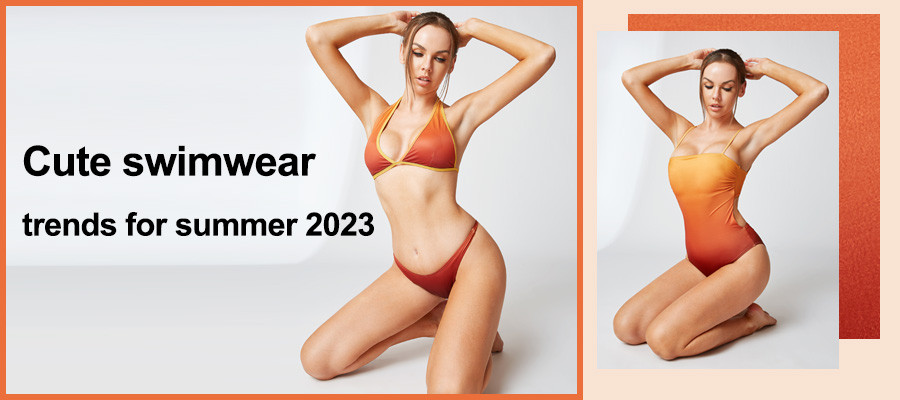 Cute swimwear trends for summer 2023
Summer is almost here! This year, we need to get ready for all the glory seasons. What's the best way to do that? Buy a new swimsuit. It's time for people to dream about your next sun-kissed trip and what you'll wear at the pool or beach. It's time for you as a fashion brand to refresh your swimwear category, source yourself a product with a new edge, and get ready for 2023.
Searches for "summer holidays" have returned to pre-pandemic levels, giving retailers renewed confidence. Here we show you four popular bathing suit trends for summer 2023, so make sure you have the right bikini trend this season.
1. Create bright, shiny colors for brave souls.
The fun design trend of 2022 has caused the popularity of neutral colors to decline, while bright colors have taken market share. Travel, music festivals and summer events have restarted globally, with festive colours replacing classic black, accounting for 7.5 per cent and 10 per cent of the UK and US markets respectively. So it's assumed that the swimsuit trend in 2023 will continue to be bold color patchwork.
2. Dazzling functional tailoring
Asymmetrical silhouettes can better express individuality, leaving tradition behind. From one-shoulder one-piece swimsuit to one-piece swimsuit, to small sexy designs with hollowed-out parts, people feel different soul tailoring. Hollowed-out swimwear grew 1.8 percent and 1 percent respectively in the U.S. and U.K. markets in 2022. We can't get enough of this season's swimsuits experimenting with asymmetrical silhouettes. Or use bold cuts, asymmetrical touches and collages to create rebellious cuts that draw attention to your curves and make them more appealing to consumers.
3. You can never go wrong with a neck design
Neck bills have increased significantly since 2022, accounting for 13.3% of the UK market and 6.6% of the US market. The neck design is a great way to add a sweet, feminine touch to your swimsuit, no matter the style or pattern. Especially if you're thinking about wearing a bikini or one-piece for the summer, the neck design adds a bit of chic to the swimsuit, ensuring that you provide a very solidified sense of security while doing water sports like surfing, kayaking and snorkeling, and that you'll feel good in your swimsuit.
Flower prints, checkered prints, animal prints and tropical prints are all on the rise in the UK market in 2022. These elements have been a perennial key print in swimwear design. Consider repeating prints locally or all over the body to create key prints and patterns that make a single item stand out.
The summer of 2023 May bring more serene moments when we can head back to the beach or pool to relax. Finding the cutest and coolest swimwear for the summer of 2023 is urgent right now. Hucai is known for helping fashion swimwear brands find the perfect bikini again and again every season. If you are planning to start a swimwear collection and have any questions about some bikini trends for 2023, please don't hesitate to contact us.
Contact information:
INS:mens_activewear_hc
F
ACEBOOK
:
Hcmensactivewear Hucaiactivewear
E-mail: admin@hcsportswear.com
+8613602338395